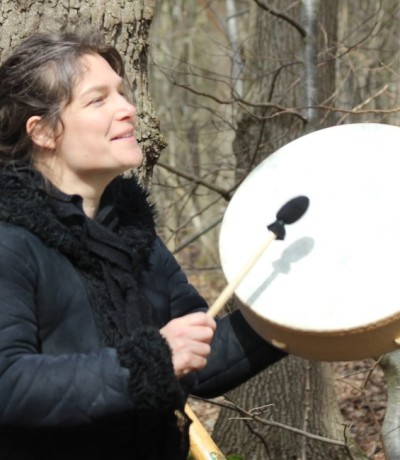 New Events page



I am relighted to be offering a series of workshops  at The Chamomile Clinic in Margate on the last wednesday of each month: 31st May Intro to Sound Healing; 28th June Drum Journey; July Chakra Sound and Movement; August Voicebath; September Introduction to Overtone Chanting; October Creative Vociework – Voicescape; November Transformative Voicework – Narrative Voicescape See below for details.

I am very pleased to be running another series in Whitstable at the Horsebridge centre. July 5th Intro to Sound Healing; August 9th Chakra Sound and Movement; September 6th Voicebath. Details below.

I will be also offering sacred healing chanting (sanskrit mantra) at Meditation by the Bay in Herne Bay on the second Tuesday of each month, the first one starting on 11th July. Please see below.


Introduction to Sound Healing
Wed 31st May 2017, 7.30 – 9pm
The Chamomile Clinic,
60 Harold Rd, Cliftonville,
Margate, CT9 2HS

Introductory Workshop. Learn how to use rattles to cleanse the energy field 'sonic smudging' – really nice to give and to receive. Also experience the power of vocal toning with intention for healing for yourself, others and the Earth. Everyone will get the opportunity to lie or sit in the centre of the circle to receive from the group.
Small group, booking essential £10.

Sound Therapy Taster
Saturday 17th June, 2.30 – 4.30 pm
Horsebridge Centre
Whitstable, CT5 1AF
15 mins taster of Holistic Voice Therapy at Whitstable Yoga Festival at the Horsebridge Centre.  Come lie down and enjoy a personal mini voicebath and then gentle percussion to bring you back from your relaxation. Or would you like to try a Drum Therapy treatment? If you have pain or tension a Drum Massage is described as a very enjoyable experience. I don't have to play on your body either, I have a number of entraining rhythms that can work just as effectively, for relaxation or to invigorate depending on what you need. £10 per session. To book call me on 01227 741802 or call or text 07955950223

Drum Journey
Wednesday 28th June, 7:30 – 9pm
The Chamomile Clinic,
60 Harold Rd, Cliftonville,
Margate, CT9 2HS
The drum is an ancient healing tool, used for thousands of years around the world. Set your intention for your journey – it may be healing, information, inspiration, guidance, clarity or simply for relaxation. The drum is very powerful and has the ability to help us enter a trance
state where we can receive what we need to help us on our life journey.
Booking essential. Limited Spaces. £10.


Introduction to Sound Healing
Wed July 5th,   7 – 8.30 pm.
Horsebridge Centre
Whitstable, CT5 1AF
 
Introductory Workshop. Learn how to use rattles to cleanse the energy field and experience the power of vocal toning with intention for healing for yourself, others and the Earth. Everyone will have the opportunity to receive in centre of circle. Limited spaces, booking essential.

Healing Mantras
Tuesday July 11th,  7-8pm
Meditation by the Bay,
Grand Drive, Herne Bay

Sanskrit Mantras are very very old and have been used for healing and for facilitating a deep meditative state for thousands of years. Sanskrit is no longer spoken but it is the language of the Ancient Indian Texts and Scriptures, though the mantras can be completely non religious, actually pre-dating organised religion.

I find the feel and sound of them very powerful and beautiful. There are many mantras all for different purposes, many for healing and spiritual growth. I love to sing them and I invite you to come join me and experience the power of sacred healing chanting for yourself. Whilst mantra can be used for facilitating a meditative state, many people also find them to be uplifting and joyful especially when sung. £5

Chakra Sound and Movement
Wednesday 26th July, 2017 7.30 – 9pm
The Chamomile Clinic,
60 Harold Rd, Cliftonville,
Margate, CT9 2HS

Part of the BAST method of Voice Therapy. Learn more about the chakras and how you can work with specific sounds that resonate with them and which can be used to help explore and clear issues associated with each chakra. The sounds themselves can also take you into a deep meditative state. An easy way to bring the benefits of a meditative practice. You will also learn movements which can deepen the work and that can be used as beautiful tai chi style sequence.

Booking essential, limited spaces. £10.


Healing Mantras
Tuesday August 8th,  7-8pm
Meditation by the Bay,
Grand Drive, Herne Bay

Sanskrit Mantras are very very old and have been used for healing and for facilitating a deep meditative state for thousands of years. Sanskrit is no longer spoken but it is the language of the Ancient Indian Texts and Scriptures, though the mantras can be completely non religious, actually pre-dating organised religion.

I find the feel and sound of them very powerful and beautiful. There are many mantras all for different purposes, many for healing and spiritual growth. I love to sing them and I invite you to come join me and experience the power of sacred healing chanting for yourself. Whilst mantra can be used for facilitating a meditative state, many people also find them to be uplifting and joyful especially when sung. £5

Drum Journey
Wed August 9th,  7 – 8.30 pm
Horsebridge Centre,
Whitstable, CT5 1AF

The drum is an ancient healing tool, used throughout the world. Set your intention for your journey – maybe healing, information, inspiration, guidance, clarity or simply relaxation. The drum is very powerful, having the ability to help us enter a trance state where we can receive what we need to help us on our life journey. Limited spaces, booking essential.

Voicebath

Wednesday 30th August 2017, 7.30 – 9pm

The Chamomile Clinic,
60 Harold Rd, Cliftonville,
Margate, CT9 2HS
In our busy lives it is so important to have time to relax! Come along, unwind and enjoy being bathed in the voice. Apart from the sheer enjoyment of the sounds, benefits people often experience are an increased sense of self awareness, feeling more connected to self and life,
reduced stress and anxiety, help with pain control.
Small group booking essential £10


Introduction to Therapeutic Voicework:
Working with Chakras
Wed 6th September 7 – 8.30 pm
Horsebridge Centre,
Whitstable CT5 1AF

Learn specific sounds that resonate with each chakra and which can be used to help explore and clear issues associated with them. The sounds themselves can take you into a deep meditative state. You will also learn movements which can deepen the work and that can be used as beautiful tai chi style sequence. Booking essential £10
Tuesday September 12th 7-8pm
Healing Mantras
Meditation by the Bay,
Grand Drive, Herne Bay

Sanskrit Mantras are very very old and have been used for healing and for facilitating a deep meditative state for thousands of years. Sanskrit is no longer spoken but it is the language of the Ancient Indian Texts and Scriptures, though the mantras can be completely non religious, actually pre-dating organised religion.

I find the feel and sound of them very powerful and beautiful. There are many mantras all for different purposes, many for healing and spiritual growth. I love to sing them and I invite you to come join me and experience the power of sacred healing chanting for yourself. Whilst mantra can be used for facilitating a meditative state, many people also find them to be uplifting and joyful especially when sung. £5
Introduction to Overtone Singing
Wed 27th September 7.30 – 9 pm

The Chamomile Clinic,
60 Harold Rd, Cliftonville,
Margate, CT9 2HS
Also called harmonic singing, overtone chanting or simply overtoning, this style of singing is where you produce more than one sound at a time. The tones are already there but using the shape of the mouth and tongue the other tones are amplified creating audible high pitched whistling type tone (or tones) above the main note. It is often described as otherworldly, magical and beautiful. It can facilitate trance / journey / meditative states even more than other types of vocal sounding such as toning in singer and listener alike and has its roots in spiritual practice around the world such as Tibet. We will learn western overtoning which is easiest on the voice. £10 Booking Essential
Voicebath
Wednesday 4th October  2017 7-8.30 pm
Horsebridge Centre,
Whitstable CT5 1AF

In our busy lives it is so important to have time to relax! Lie down, unwind and enjoy being bathed in the voice. Apart from the sheer enjoyment of the sounds, benefits people often experience are an increased sense of self awareness, feeling more connected to self and life, reduced stress and anxiety, help with pain control. People often find this an easier way to attain meditative state than meditation! £10
Tuesday October 10th 7-8pm
Healing Mantras
Meditation by the Bay,
Grand Drive, Herne Bay

Sanskrit Mantras are very very old and have been used for healing and for facilitating a deep meditative state for thousands of years. Sanskrit is no longer spoken but it is the language of the Ancient Indian Texts and Scriptures, though the mantras can be completely non religious, actually pre-dating organised religion.

I find the feel and sound of them very powerful and beautiful. There are many mantras all for different purposes, many for healing and spiritual growth. I love to sing them and I invite you to come join me and experience the power of sacred healing chanting for yourself. Whilst mantra can be used for facilitating a meditative state, many people also find them to be uplifting and joyful especially when sung. £5

Creative Voicework – Voicescape
Wednesday 25th October  7.30-9.30pm
The Chamomile Clinic,
60 Harold Rd, Cliftonville,
Margate, CT9 2HS
Creative voice work can be fun, stimulating and therapeutic. We will do gentle warm ups and voice games and then collaborate on the vocal piece. Together the group creates a story based on a picture and then expresses that story using their voices to express whatever sounds feel appropriate. It is not necessary to 'sing' in the conventional sense – unless you want to. Singing has been shown to have many mental, emotional and physical benefits including reduced stress hormones and increased feelings of happiness and wellbeing. This workshop is standalone but is also preparation for the transformative Therapeutic Voicescape workshop next month. £12. Booking Essential

Introduction to Overtone Singing
Wednesday 1st November 7:30 – 9pm
Horsebridge Centre,
Whitstable CT5 1AF

Also called harmonic singing, overtone chanting or simply overtoning, this style of singing is where you produce more than one sound at a time. The tones are already there but using the shape of the mouth and tongue the other tones are amplified creating audible high pitched whistling type tone (or tones) above the main note. It is often described as otherworldly, magical and beautiful. It can facilitate trance / journey / meditative states even more than other types of vocal sounding such as toning in singer and listener alike and has its roots in spiritual practice around the world such as Tibet. We will learn western overtoning which is easiest on the voice. £10
Tuesday November 14th 7-8pm
Healing Mantras
Meditation by the Bay,
Grand Drive, Herne Bay

Sanskrit Mantras are very very old and have been used for healing and for facilitating a deep meditative state for thousands of years. Sanskrit is no longer spoken but it is the language of the Ancient Indian Texts and Scriptures, though the mantras can be completely non religious, actually pre-dating organised religion.

I find the feel and sound of them very powerful and beautiful. There are many mantras all for different purposes, many for healing and spiritual growth. I love to sing them and I invite you to come join me and experience the power of sacred healing chanting for yourself. Whilst mantra can be used for facilitating a meditative state, many people also find them to be uplifting and joyful especially when sung. £5


Transformational Voicework – Narrative Voicescape
Wednesday 29th November 7.30-9.30pm
The Chamomile Clinic,
60 Harold Rd, Cliftonville,
Margate, CT9 2HS

A workshop to facilitate letting go of that which no longer serves – be that old patterns, limiting beliefs, grief, anger, overeating, smoking or whatever it is that gets in your way or you have outgrown. Release that which stops you being the person you want to be, stops you living the life of your dreams. No sharing of story needed, we focus on process.
We will do some gentle warm up exercises and then I will help you explore where in your system you are holding the energy of whatever it is you would like to release and then encourage therapeutic vocalisation.
Can be truly powerful transformative work. Small group to help hold and support each other's process. £13. Booking Essential
Creative Voicework -Voicescape
Weds 6th December 7-8.45pm
Horsebridge Centre,
Whitstable CT5 1AF
Creative voice work can be fun, stimulating and therapeutic. We will do gentle warm ups and voice games and then collaborate on the vocal piece. Together the group creates a story based on a picture and then expresses that story using their voices to express whatever sounds feel appropriate. It is not necessary to 'sing' in the conventional sense – unless you want to. Singing has been shown to have many mental, emotional and physical benefits including reduced stress hormones and increased feelings of happiness and wellbeing. This workshop is standalone but is also preparation for the transformative Therapeutic Voicescape workshop next month. £12. Booking Essential


Transformational Voicework – Narrative Voicescape
3rd January TBC 7-8.45
Horsebridge Centre,
Whitstable CT5 1AF
A time to let go of that which no longer serves – be that old patterns, limiting beliefs, grief, anger, overeating, smoking or whatever it is that gets in your way or you have outgrown. Let's use the energy of the New Year to release that which stops you being the person you want to be, stops you living the life of your dreams. No sharing of story needed, we focus on process.
We will do some gentle warm up exercises and then I will help you explore where in your system you are holding the energy of whatever it is you would like to release and then encourage therapeutic vocalisation.
Can be truly powerful transformative work. Small group to help hold and support each other's process. £13. Booking Essential